Today I got the track painted the gray I wanted, and the lane colors stand out great.. Painting took most of the day and letting it dry so I could at least start the braiding..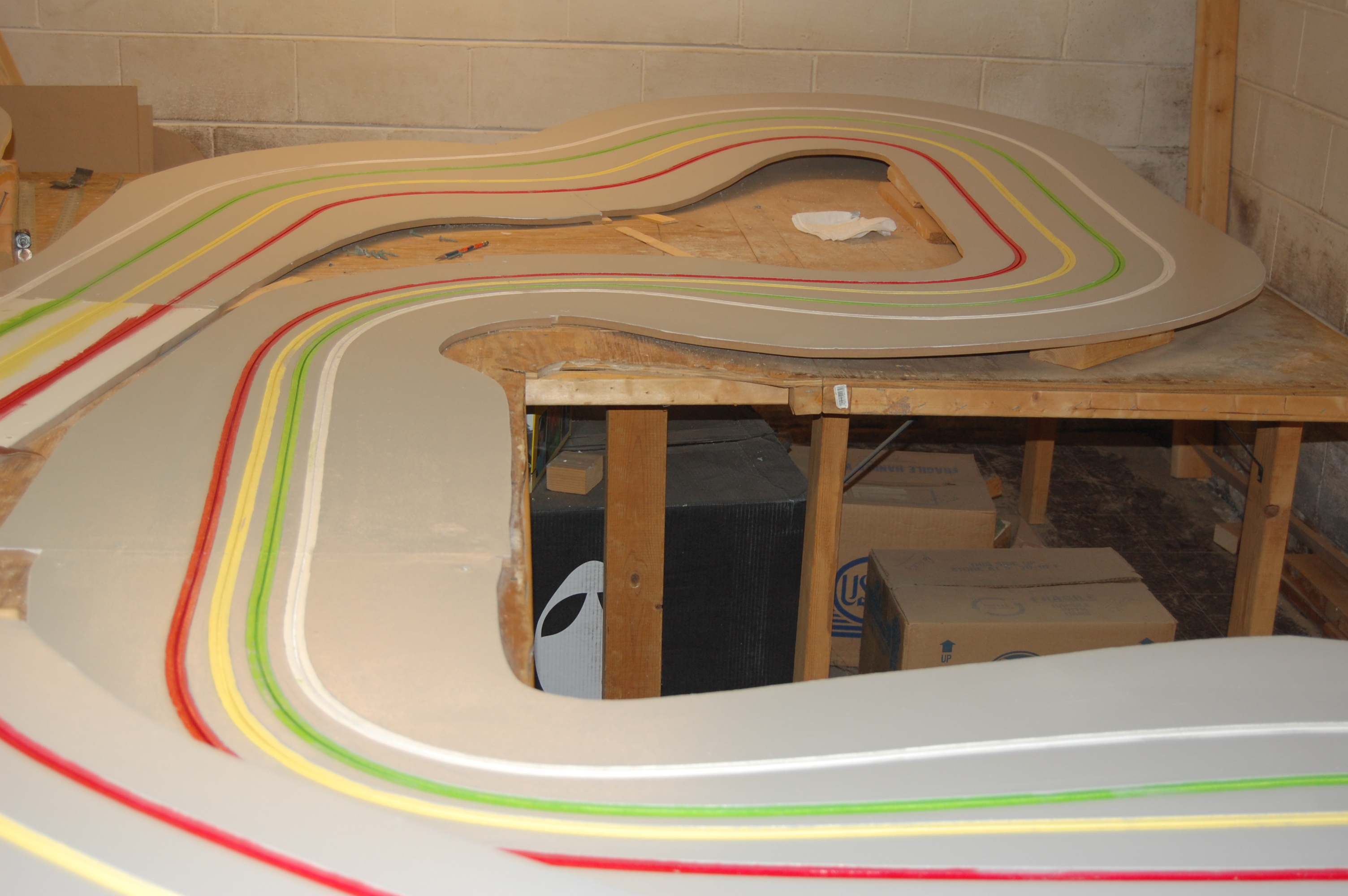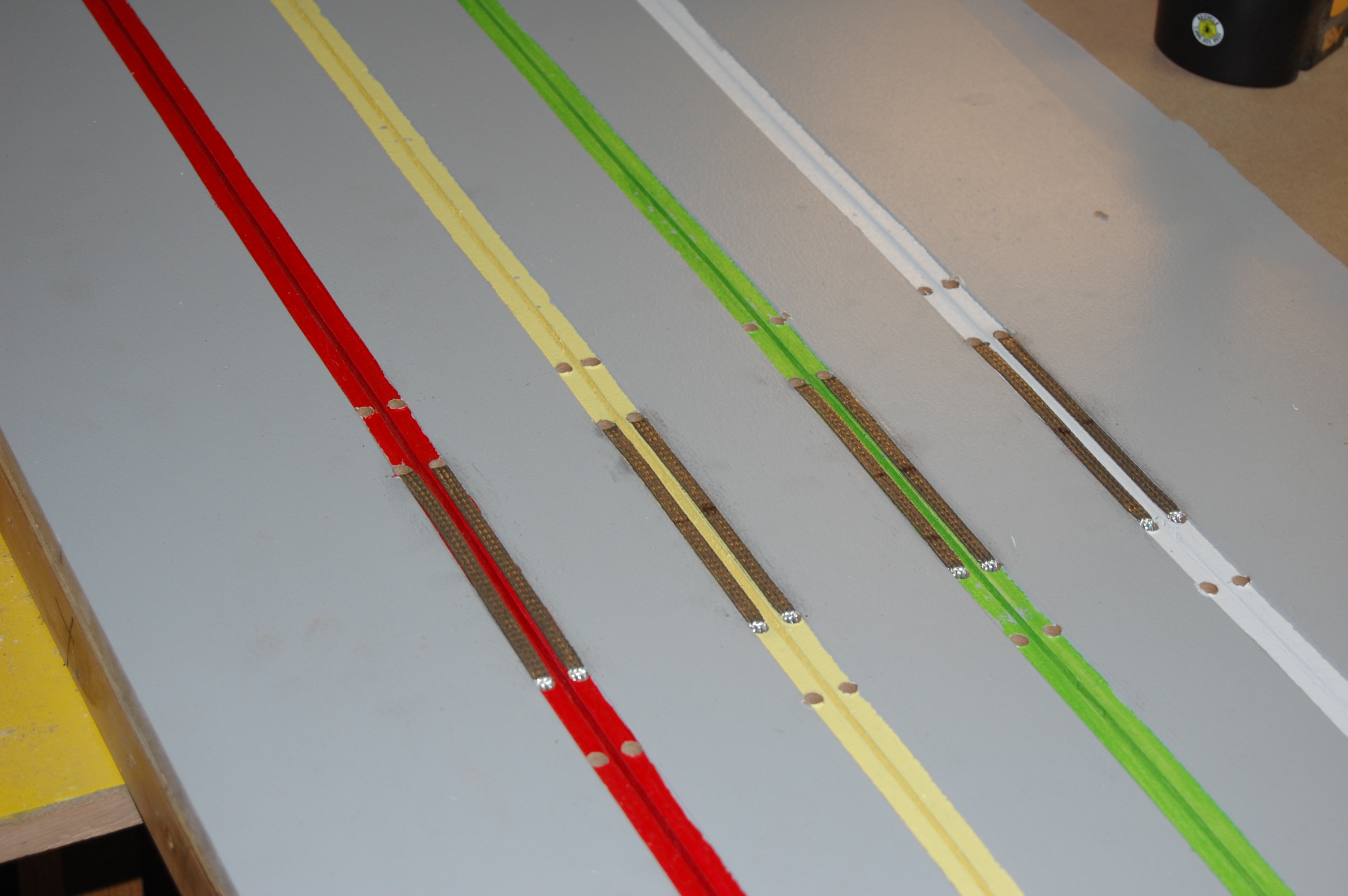 The braid that is down is for my dead strip and I am trying something new to me anyway to attach the braid.
There is a double backed tape that some of the guys are using so Frank tells me. He bought some to do his track but the recess for the braid ended up being too deep for this tape. So he is selling it to me to use..
I am impressed right now with how well it holds the braid. But time will tell if the new way will work..
It is easy to use with no mess to clean up later like with hot glue or contact cement.. And much quicker to use too..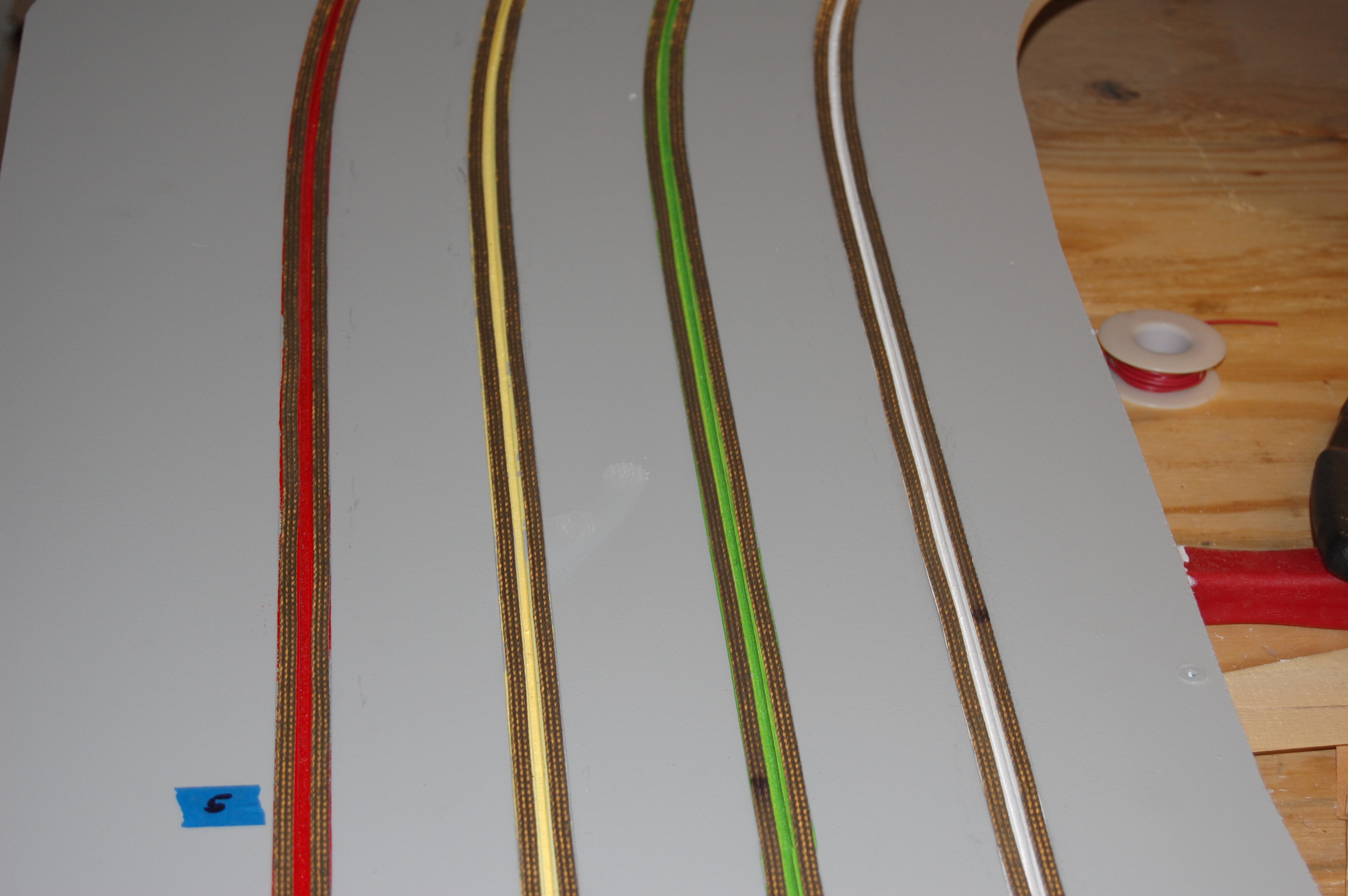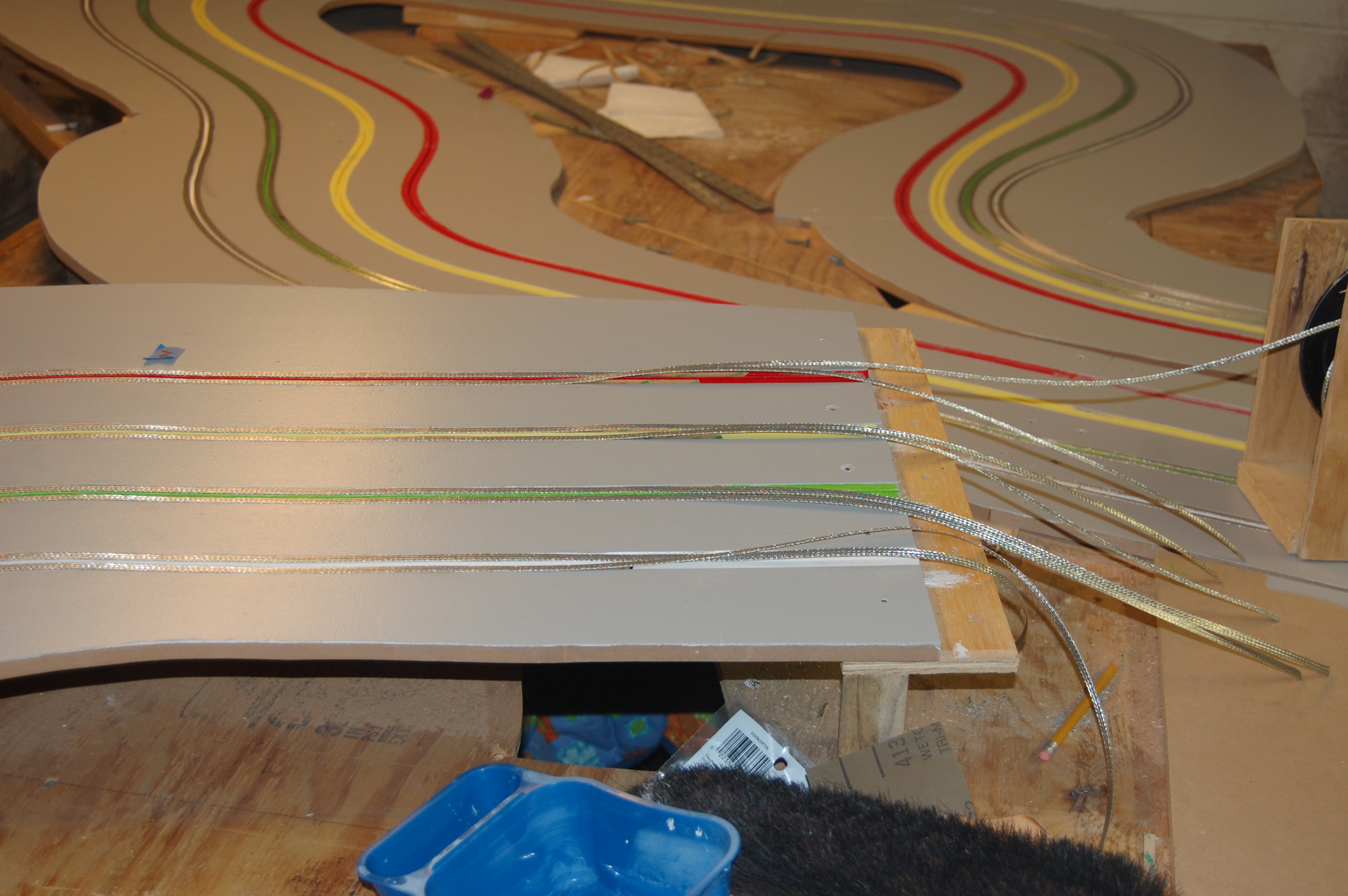 Well, It was another long day today. And a good amount got done. I managed to get a good deal of the braid down and only need to do the Red and Yellow lane and connect the bridge and braid that, then do the power hook ups and the track can be fired up........
Another day and I now have the track almost all done.
I have red,yellow and green finished and working. But wouldn't you know it... When I went to finish up the white lane I got one side of the bridge done and was short 7 feet of braid to finish it all up...... But Frank to the rescue, he has braid left over and I will get that done tomorrow..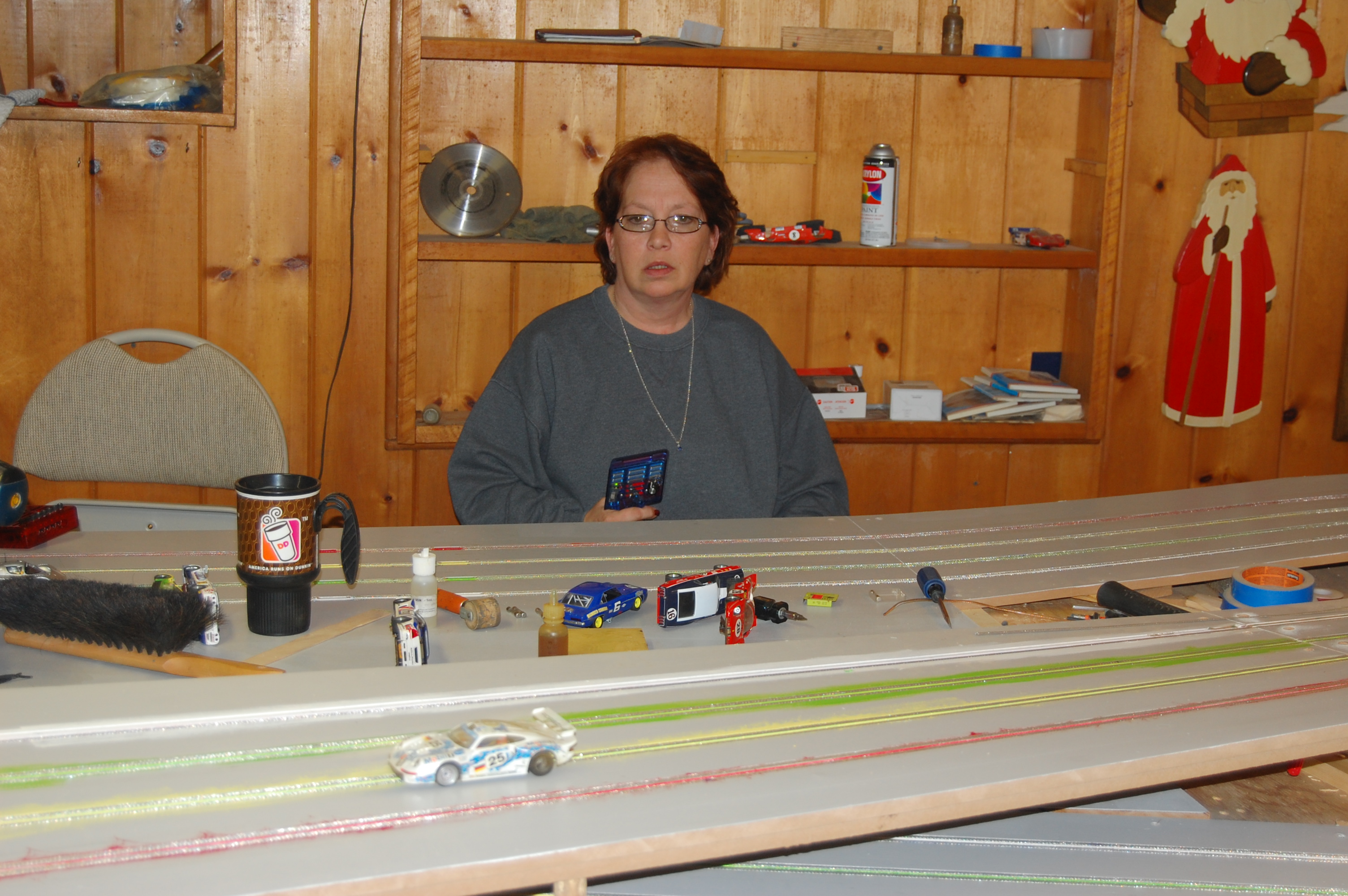 Janice came down to help me break in the track, she tried every car we had on the table.. But she wants her Mini Cooper.... So tomorrow while racing the 1/24 cars on the commercial track I will pick her up one.....
And as you can see below I got a few cars out to try on the new track... I tried everything from my scratch build chassis cars to dead stock RTR's and the all worked very well... I could not be happier with the track and the new magna braid...
Now to get some guard rails up in some of the turns
3/29/09
Got a bit more done on the track today, picked up the braid I needed from Frank and got the white lane finished and working..
Then I started on some guard railing, this will be a quick job as the guys are coming over Friday to break in the track... so the guard rails are needed so we don't break anything else..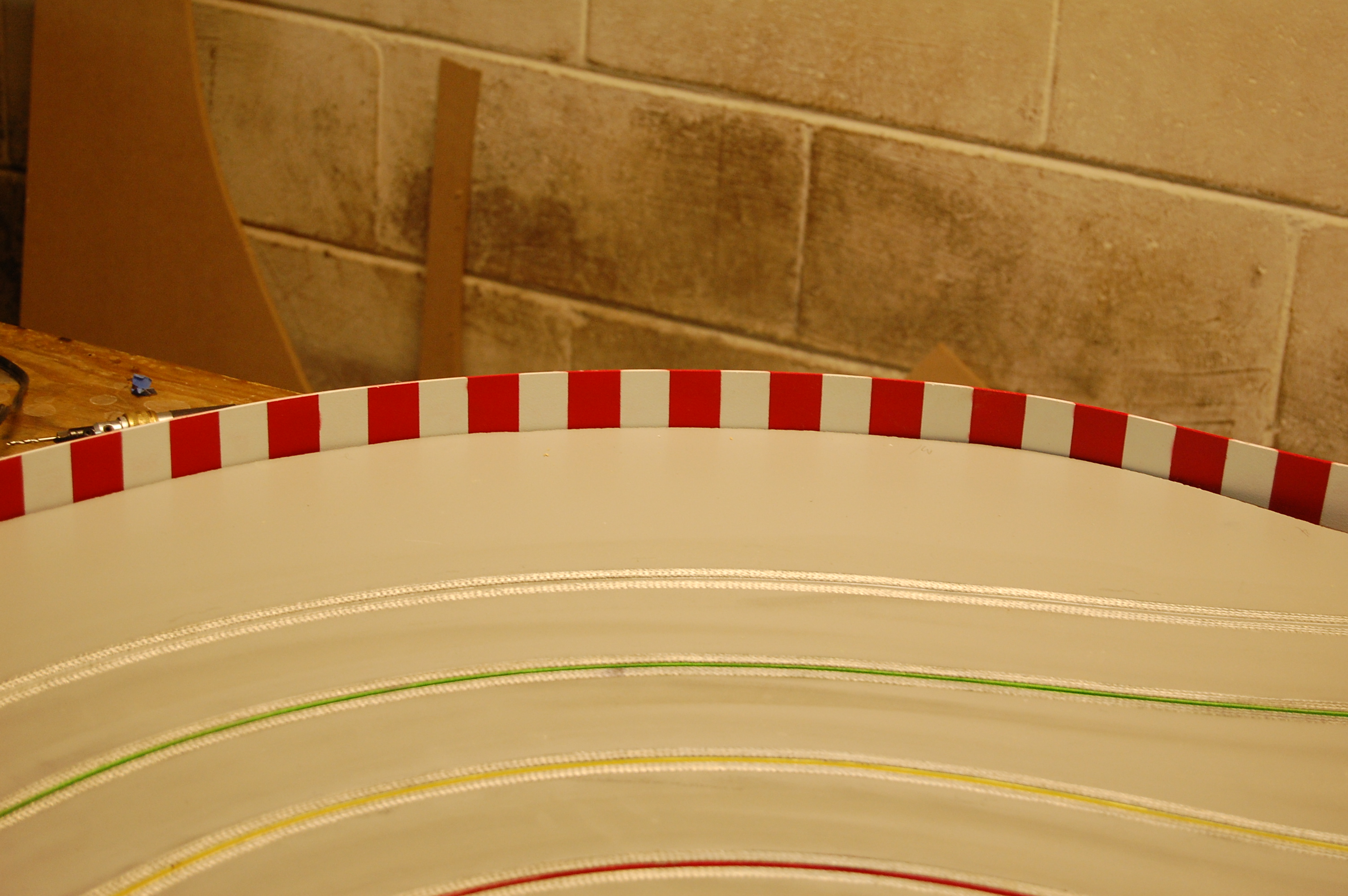 An I got Janice her Mini Cooper as promised..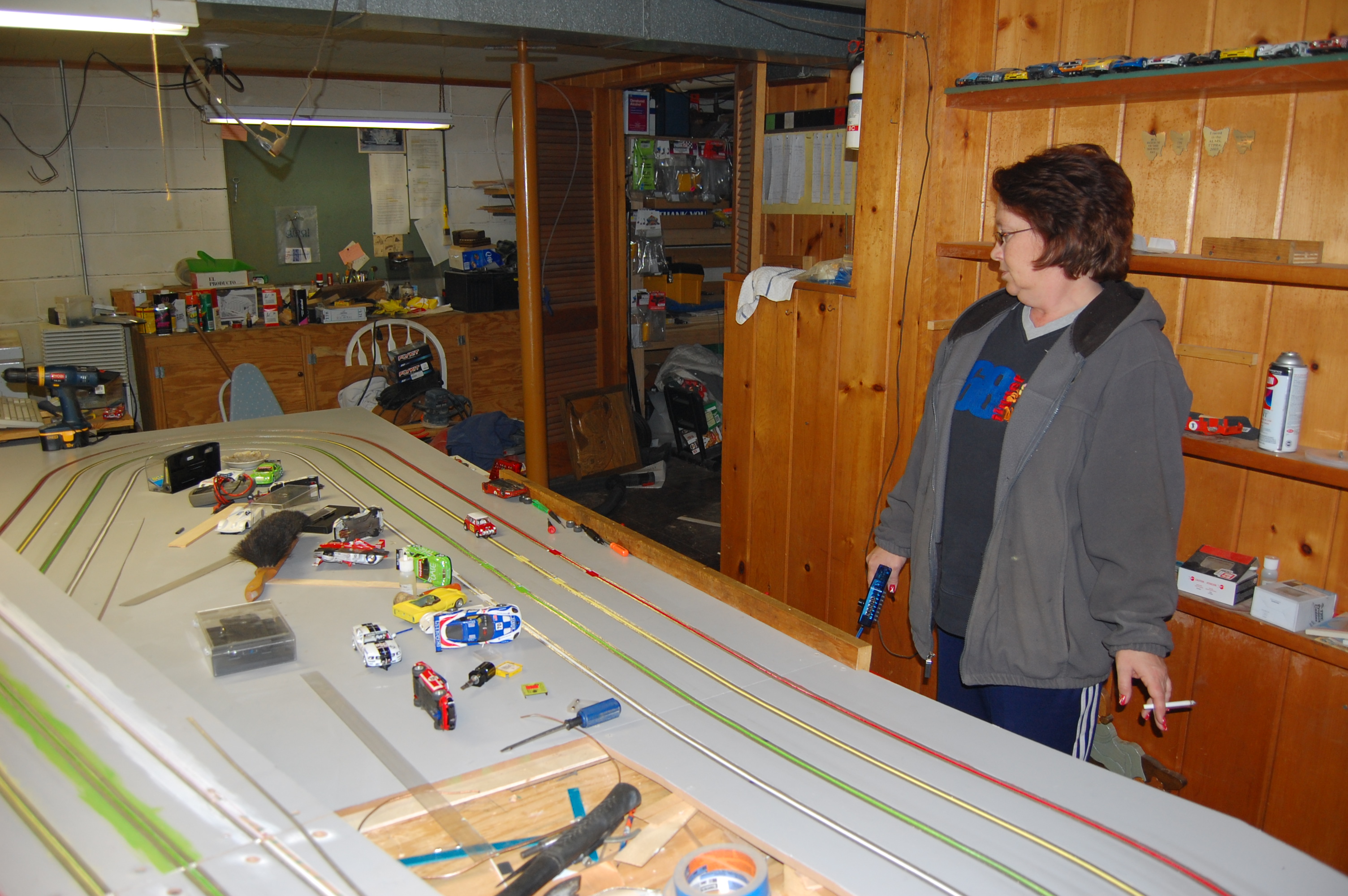 Enter subhead content here