Scratch built Slot-it Pod chassis
It has been a while sense I up dated my site and with the new year comes a new chassis design I have been working on.
The chassis is designed around a Slot-it motor pod.
Now that we have more new members running in the club. I wanted to get back into scratch building for the non-magnet Sports Car class we are running.
Most of the guys in the club are new to non magnet racing and most have been modifying their slot-it sports cars with weight and sponge tires.
But being a scratch builder a heart I just had to come up with a simple scratch built chassis design, with the hope that the new guys will get involved in scratch building too.
So the new design is built around a slot-it motor pod. Right now I am just working on a the inline pod design. But being that the pods are all interchangeable the inline and side winder pod will work with no modification to the current design. The angle winder pod needs a bit of a different cut out but the procedures are the same for all the motor pods.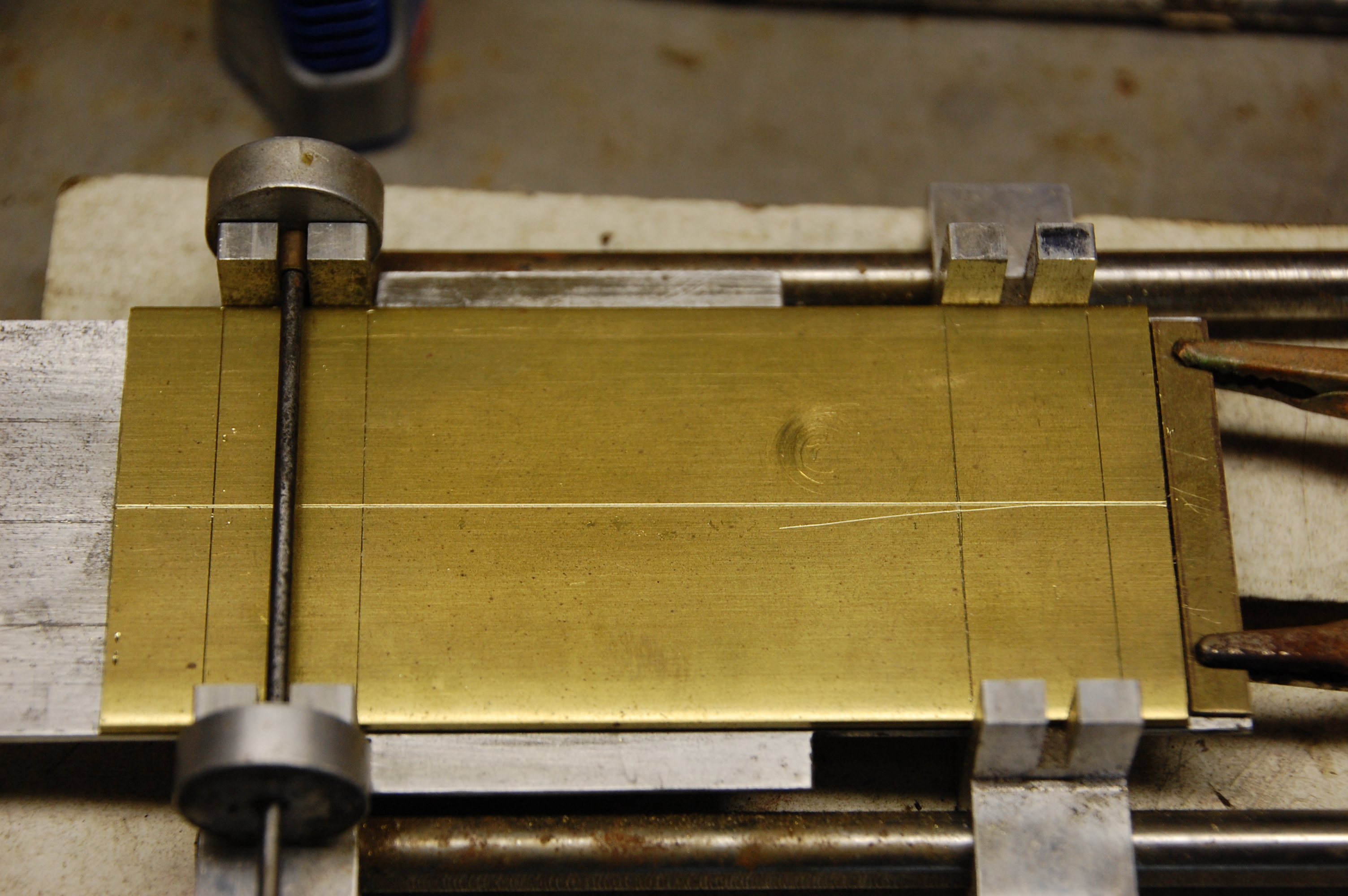 First is to set up the jig for the wheels base of the body you will be using. In this case the jig is set up for a Monogram Green Wood Vette.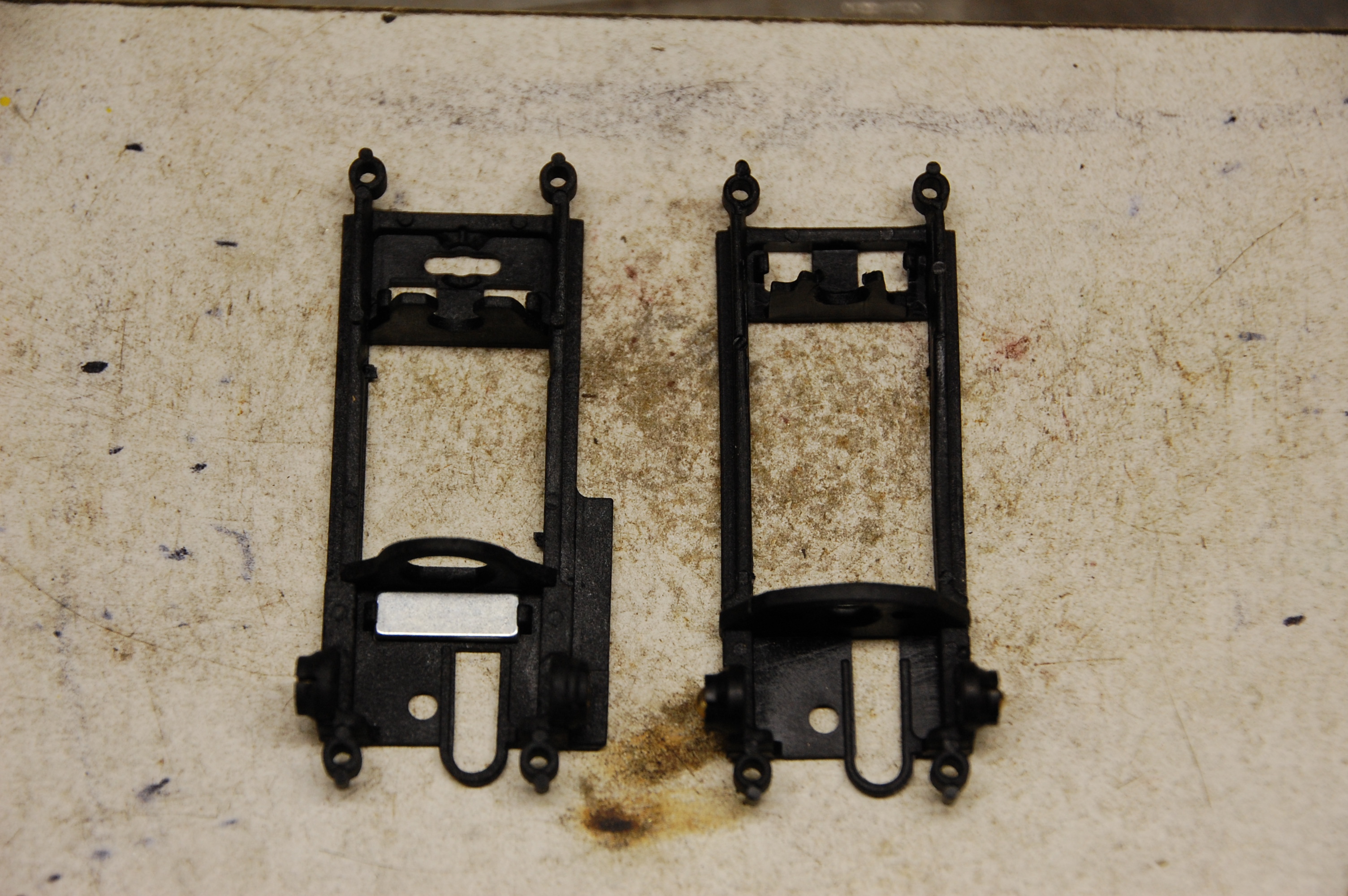 The first thing that is needed is to cut the extension off the right side of the motor pod. This will give you more room for wider tires.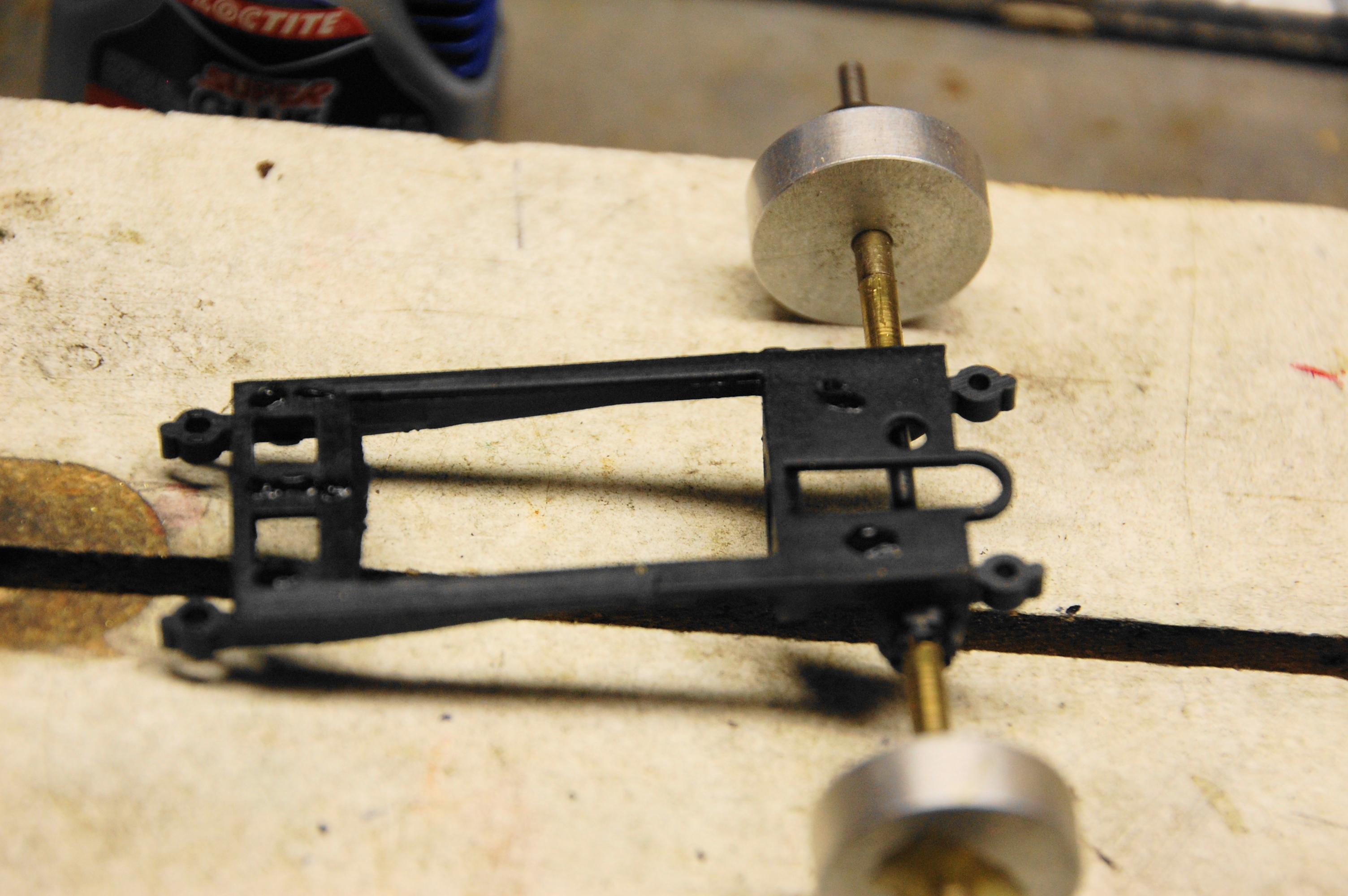 Now get the axle and jig wheels set up in the pod and then put several drops of Super Glue on the bottom of the motor pod. ( it's hard to see but they are there)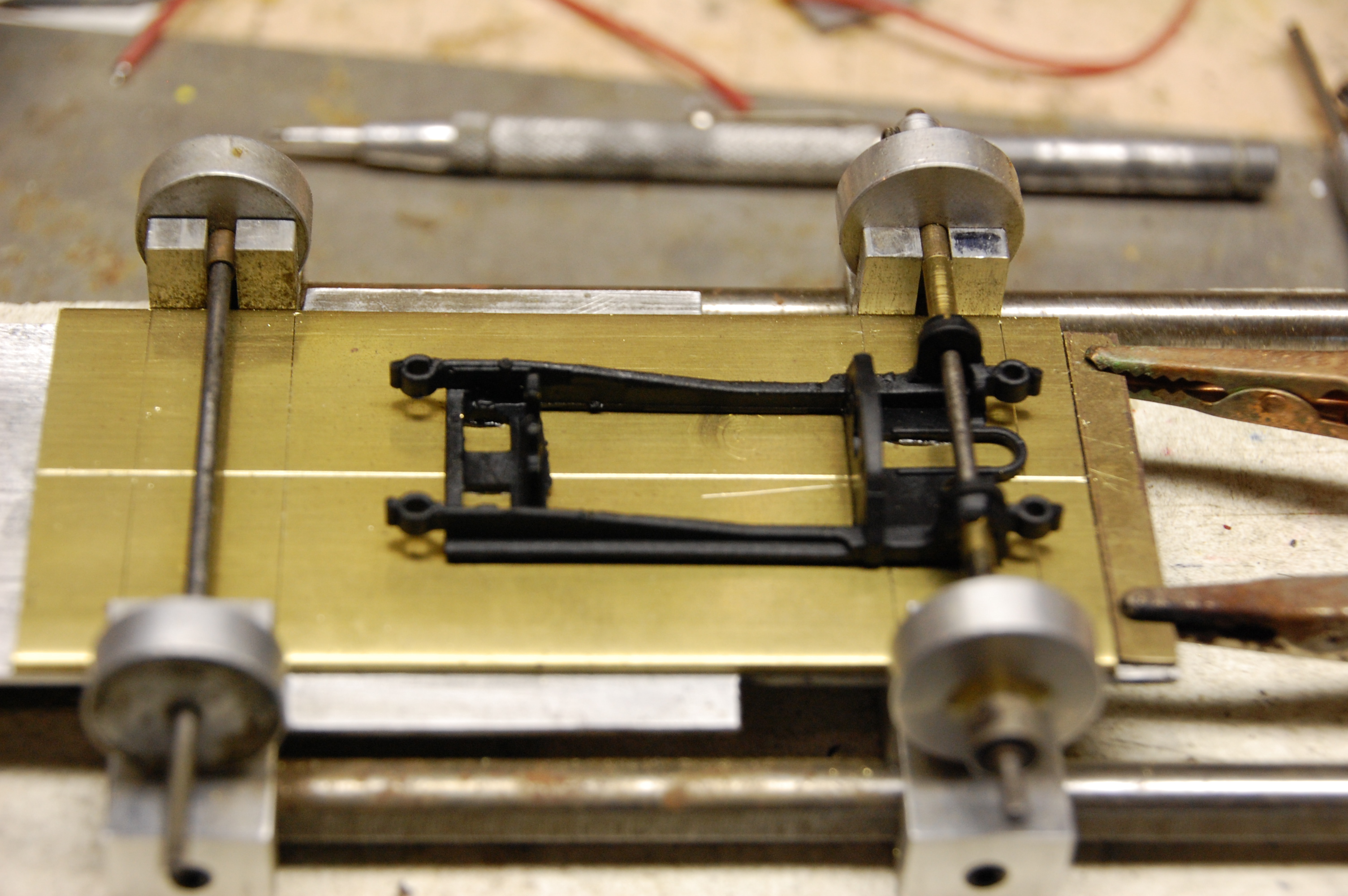 Now take the motor pod and mount it to the chassis plate. Give the super glue several minutes to dry before you remove it for the next step.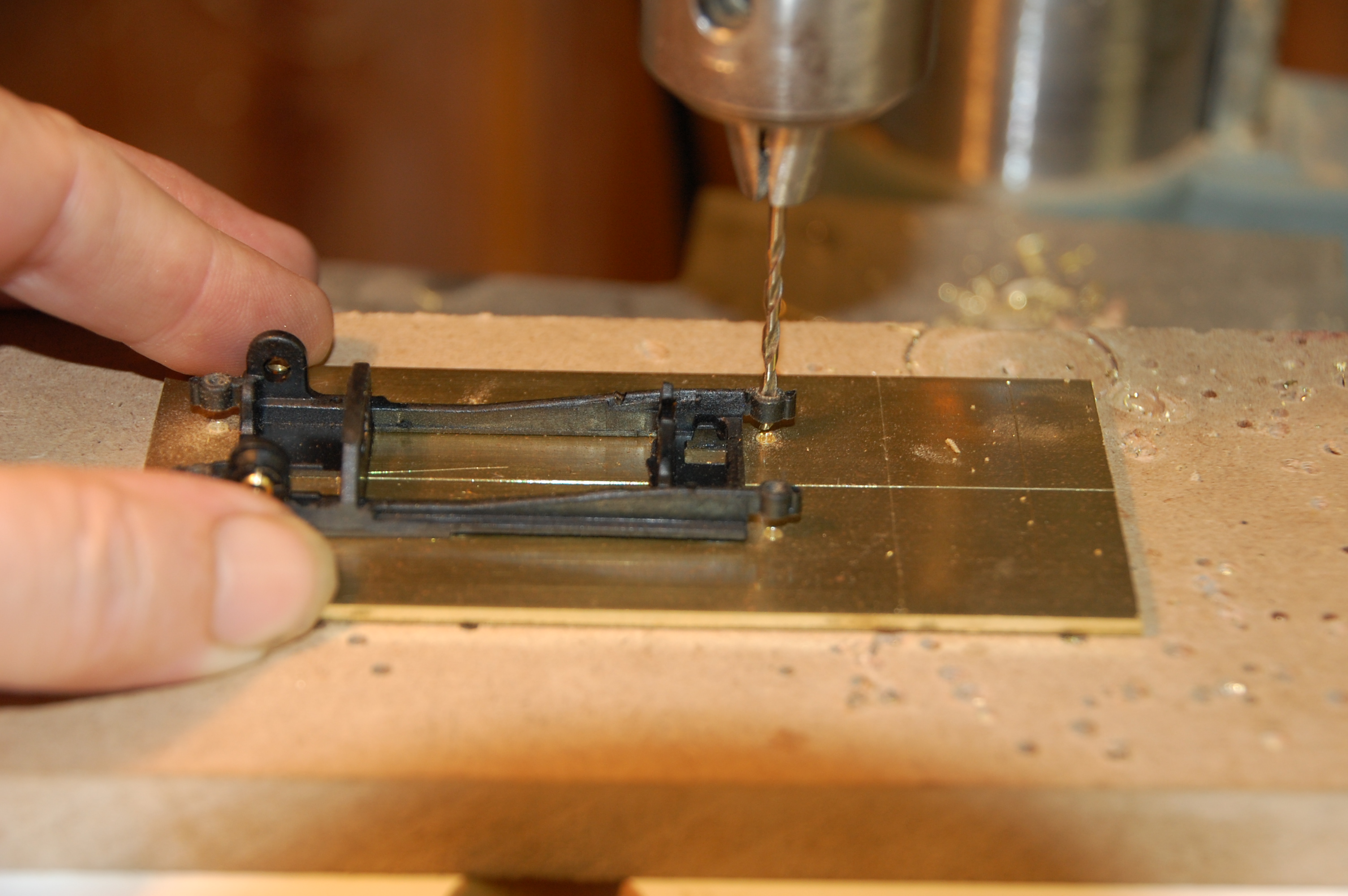 I use a 5/64 drill bit and drill the holes through the motor pod and into the chassis plate. A drill press works best, but with care and a bench vice it can be done with a cordless drill.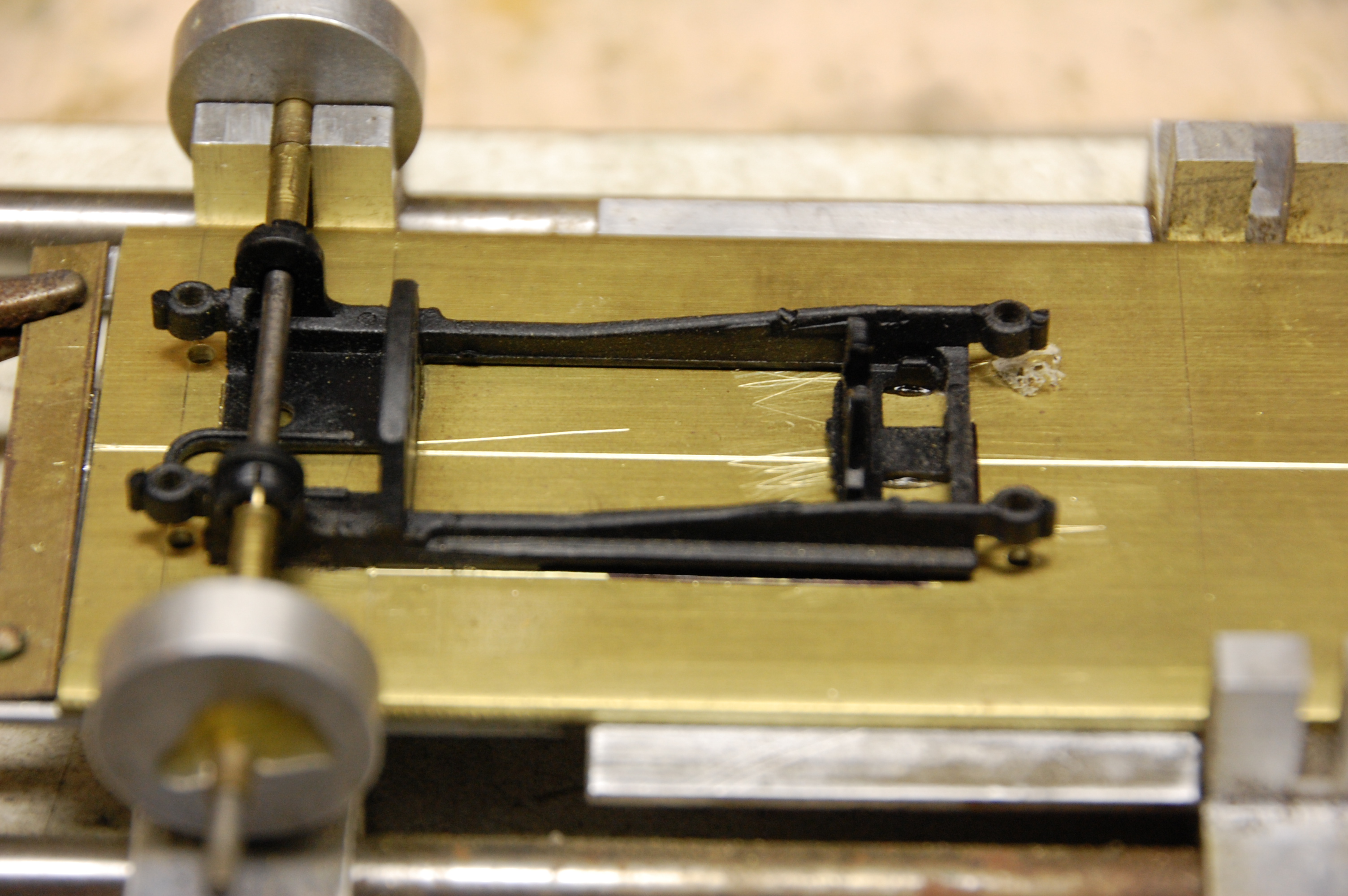 With the chassis plate back in the jig and the motor pod still glued to the chassis plate. Take a scribe and mark the outside of the motor pod, all the way around. This area will be cut out next. Don't forget to do the area around the gear also as this will need to be filed out after the cut out is make.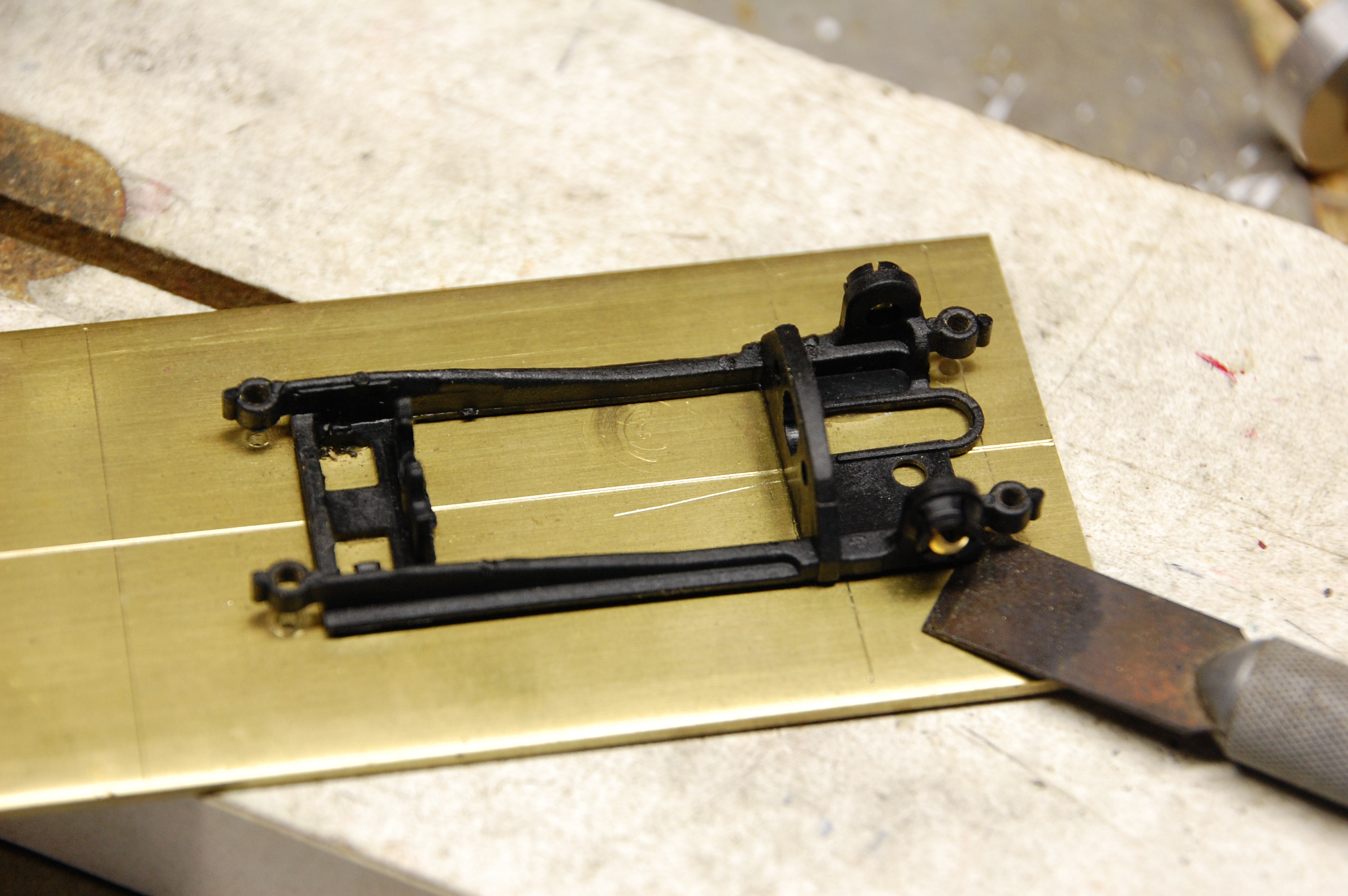 With the motor pod out lined, I use a xacto knife to pop the motor pod loose. And then clean up the chassis plate for making your cut out of the motor pod.