Okay, it is now day 3 of the rebuild of Far-A-Way Hills.... After some clean up of the area. Frank and I (mostly Frank) got started on the routed of the lanes. Yesterday we got the track built and laid out, and managed to get the first lane routed in.
Today we finished up routing the rest of the lanes and got the recess for the braids routed into the lanes. That little project managed to take up a good part of the day. But we where very happy to have gotten so much done in so short a time. I figured we have about 20 hours into the project at this point..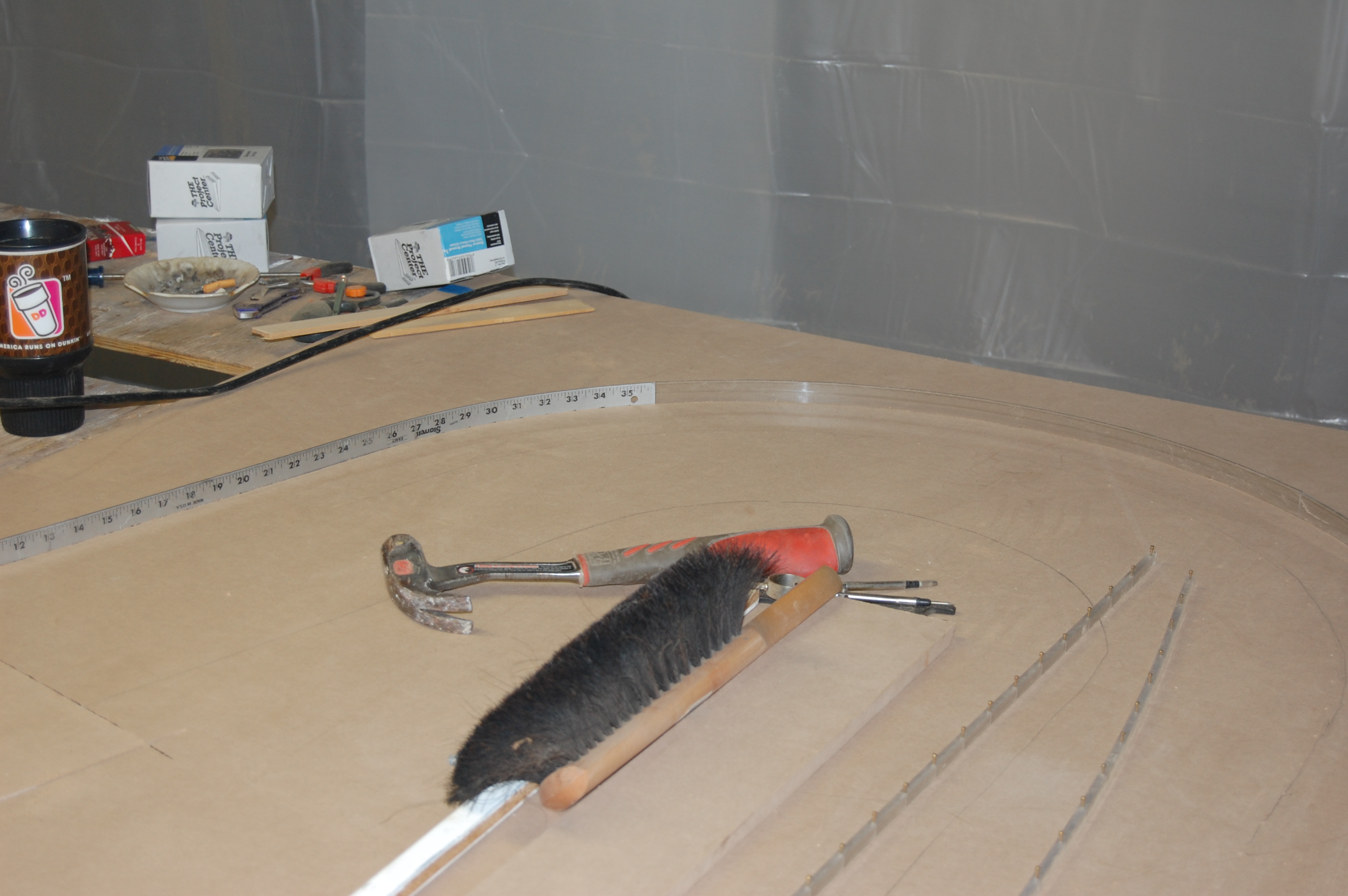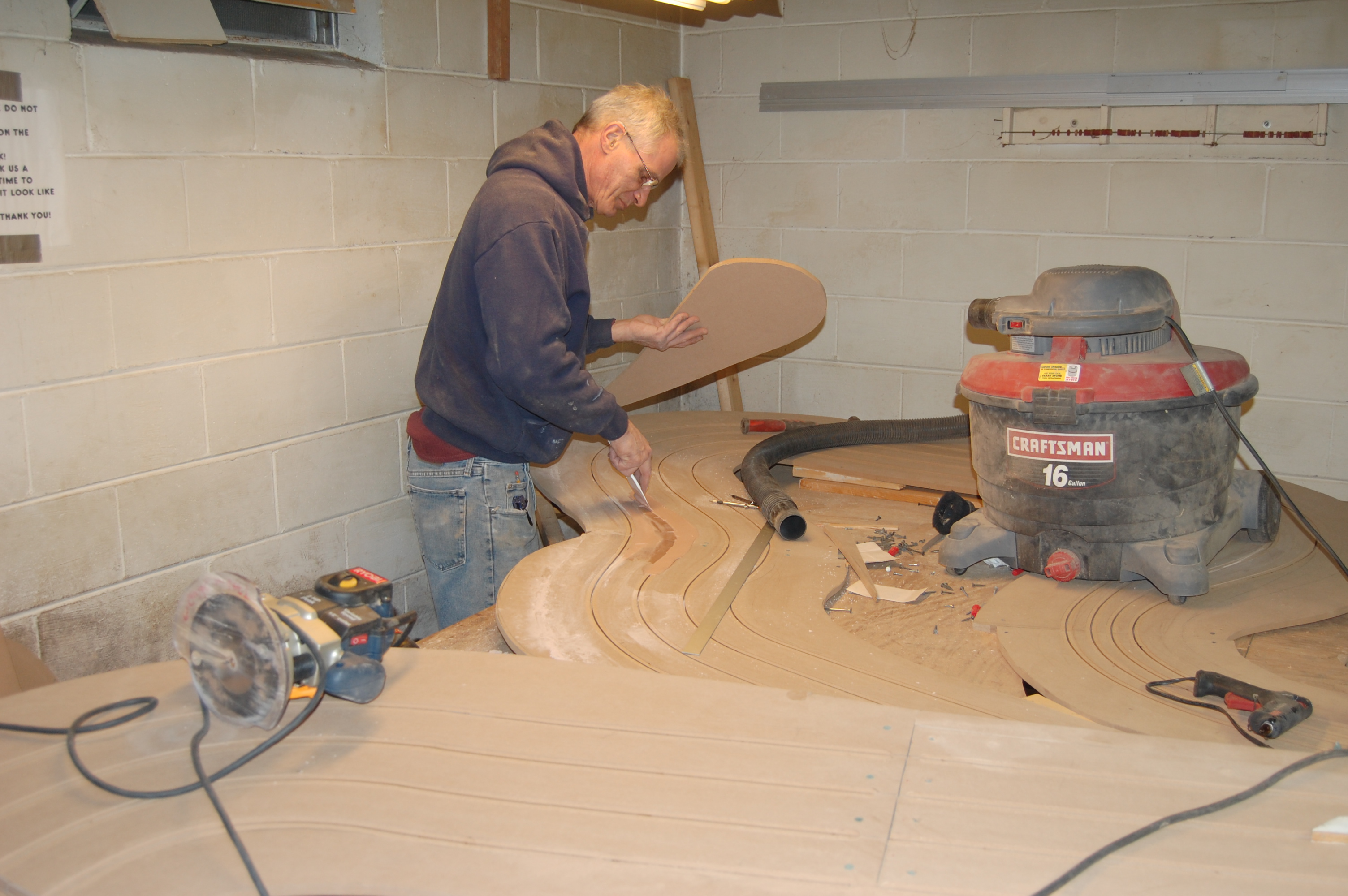 We had a few minor set backs..
As you can see we had a few minor set back, the routed bit as well as Frank's mind wonder sometimes :-) But nothing a little bit of Bondo couldn't fix..
It didn't help matters any that after we had all the lanes routed and the braid recess done. That I changes my mind on how a couple of the lanes were in one turn.. Again break out the Bondo....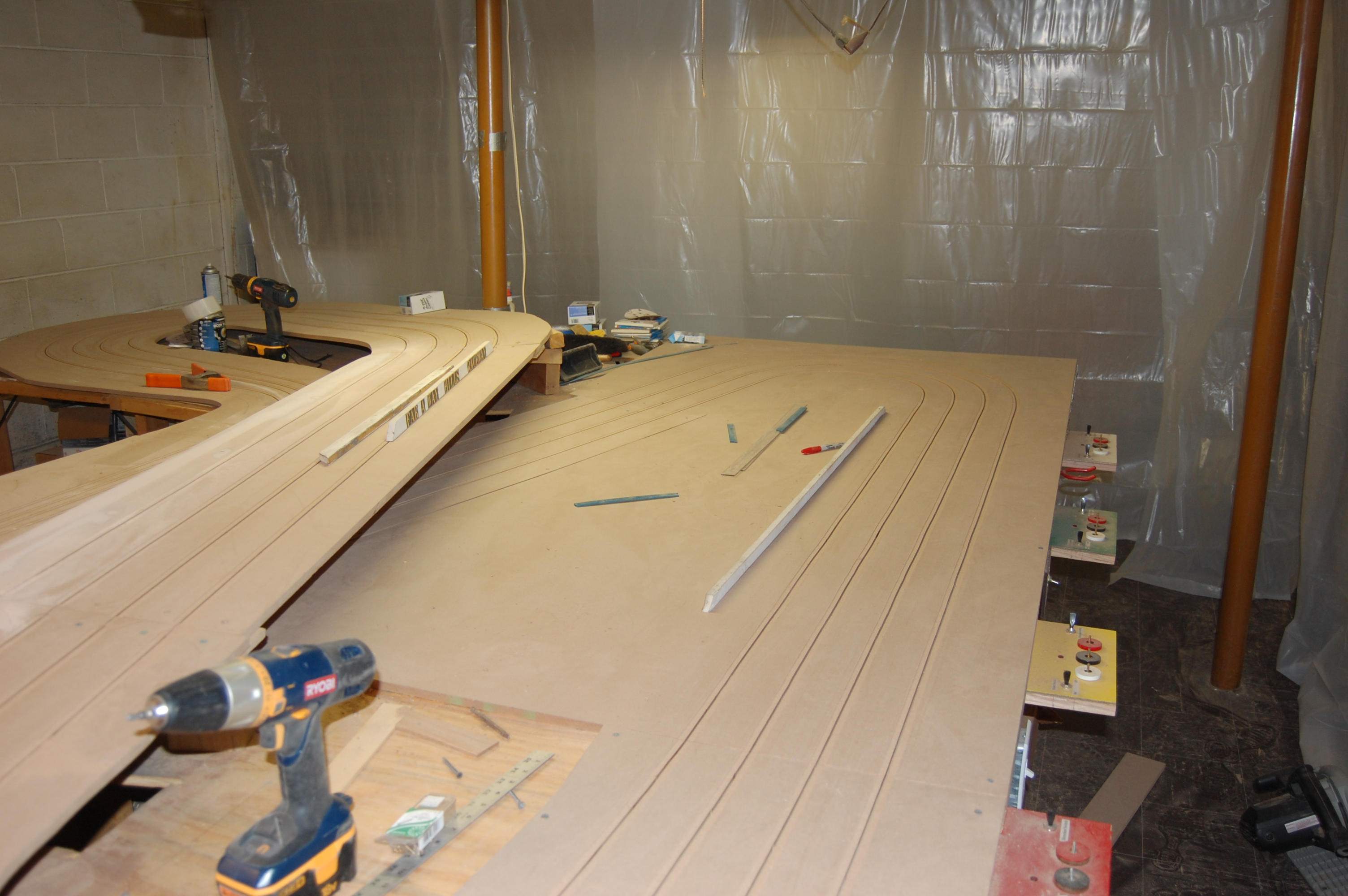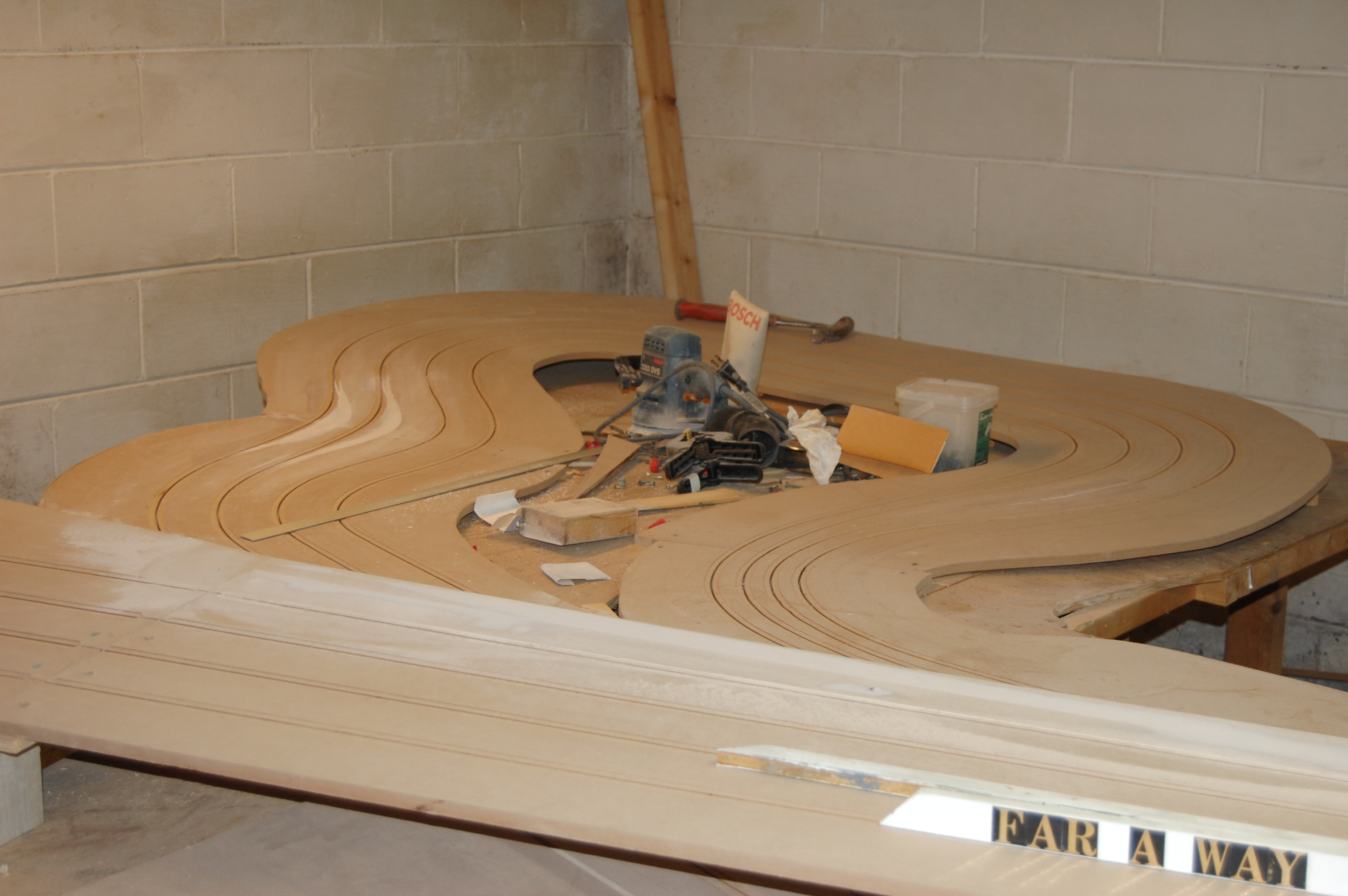 Well I have to say it was a good day and we got a hell of a lot done.. I am going to give Frank the weekend off for doing such a good job :-)
Over the weekend I will get things cleaned up and start painting the track and putting in the lane colors. With any luck the magna braid will be here Monday or Tuesday and the braiding can begin..
Well, the weekend is over and some work got done, but not too much..
After all the excitement of the build. Now the slow boring stuff starts, painting.
Did I mention that I HATE to paint...... But I did get started with the priming of the lanes and will get that all done today and with any luck get the lane colors in too.
Also need to measure out and put in the lane section markers and prep the dead strip area for the counter..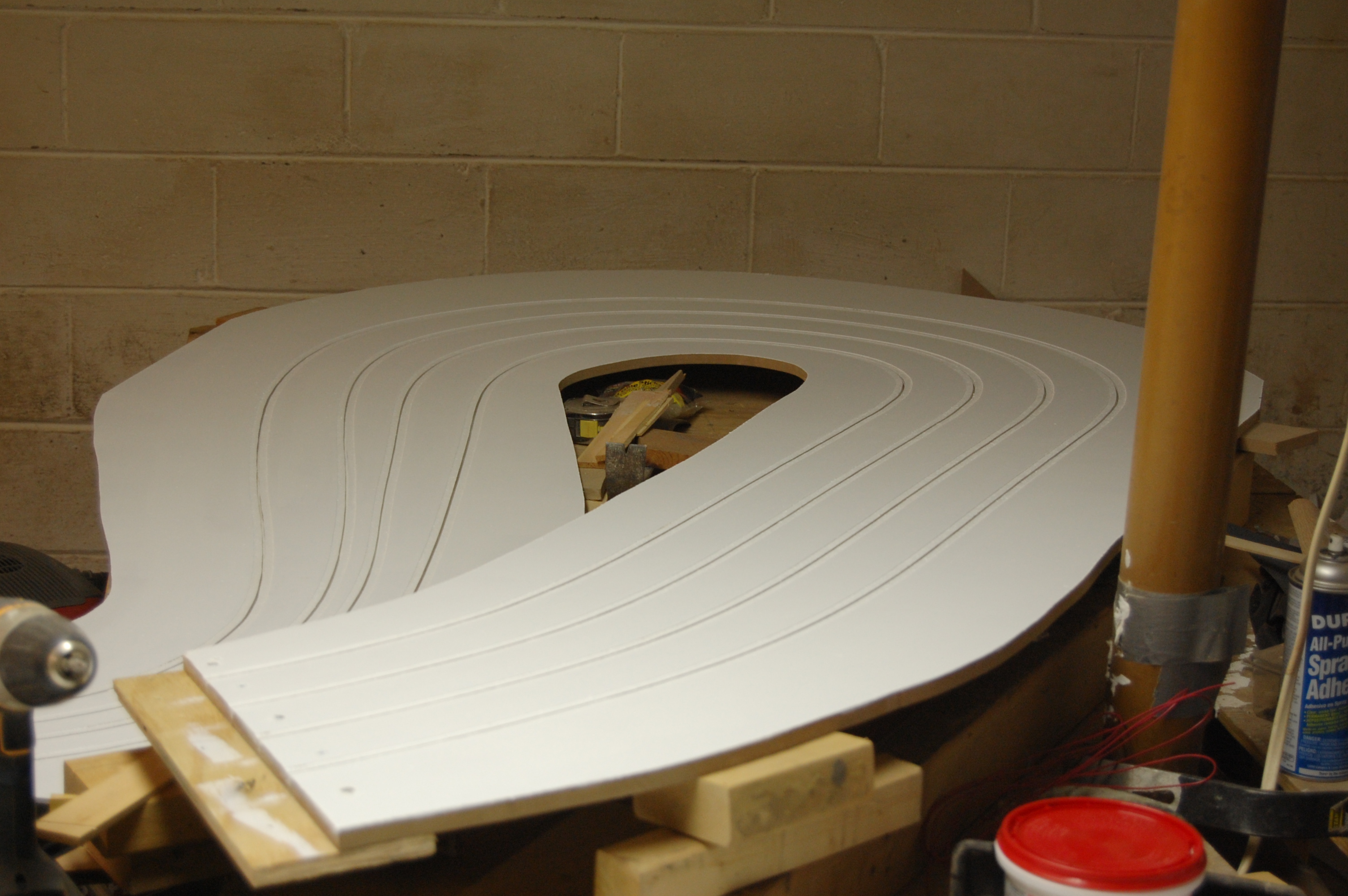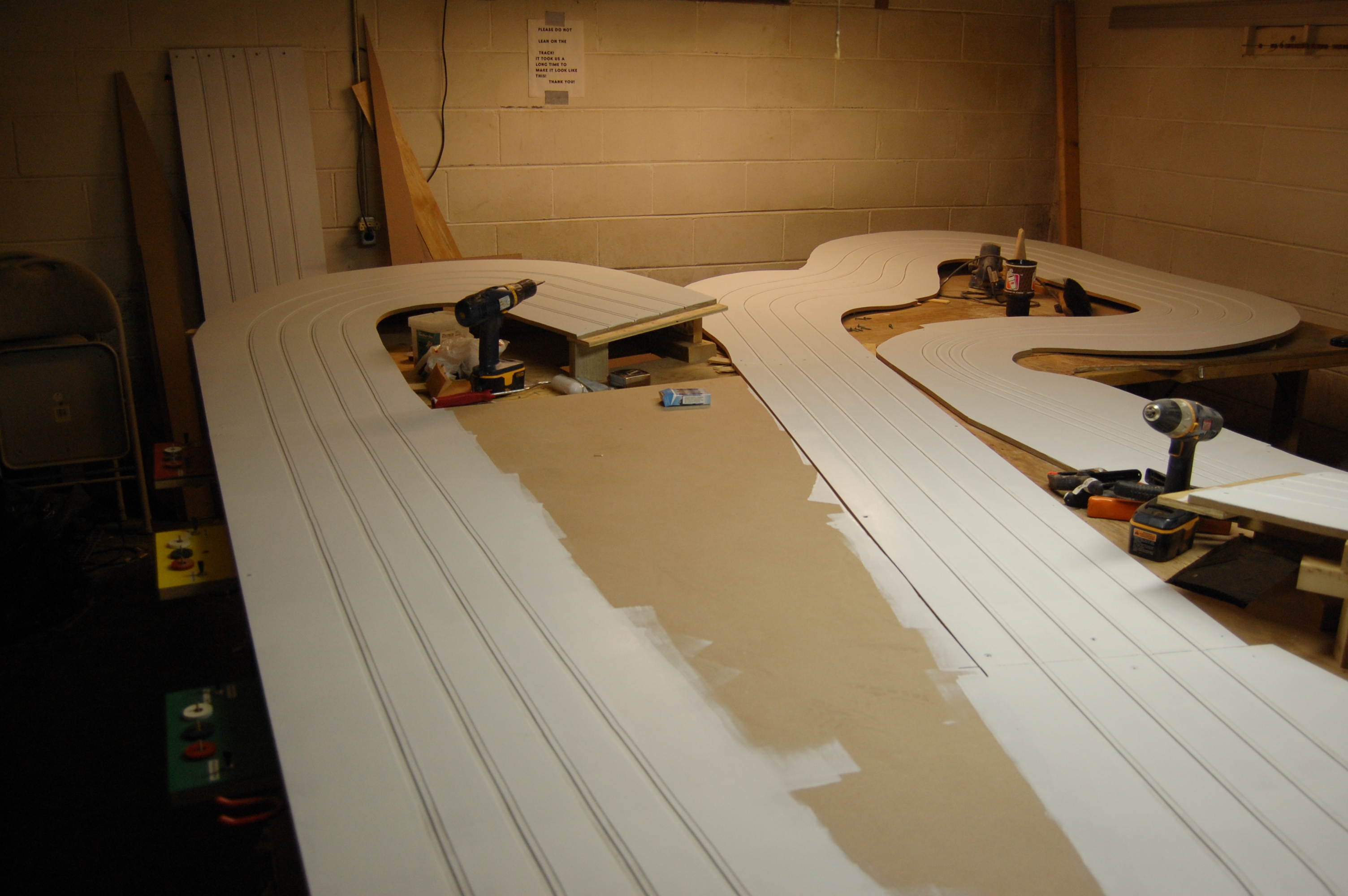 Okay, two coats of primer down, now for the lane colors. I still HATE painting...
And the Magna Braid showed up this afternoon.. If my back is still talking to me later, I will try to get some of the braid stated.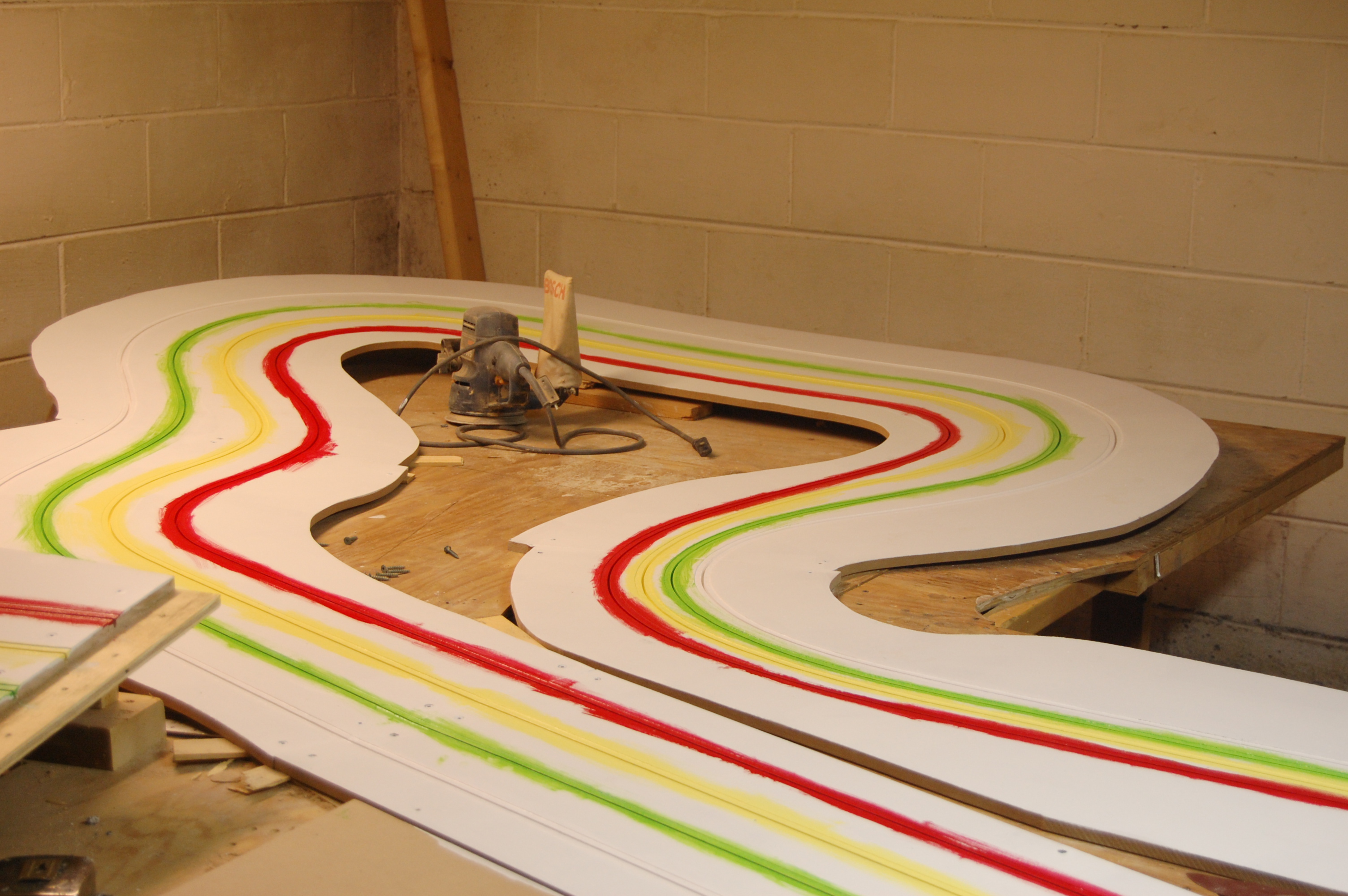 Well with some help from my wife Janice, we got the lanes colored in and the recess for the braid ready to take the tape and braid.. That and painting the track is tomorrows project..